Services Offered
Do you need refrigerator repair or oven repair at home? Are you having dishwasher problems at your restaurant or other business? For some of the best appliance repair available in the Cherry Hill region, turn to First Stop Appliance. We put quality workmanship first on every job. We also prioritize customer service. You'll be treated professionally and your appliances will be handled with care when you hire one of our experienced appliance service specialists. Ready to book your appointment? Call or e-mail First Stop Appliance today! We're standing by to give you the help you need.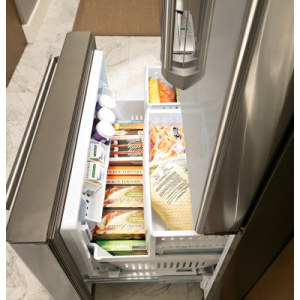 We offer residential and commercial appliance repair for a wide array of brands and models. We're your source for Samsung washing machine repair, LG dryer repair, and many other repair services. Whether your broken appliance is relatively new or it has been pulling its weight in your home or business for years, we'll be able to accurately diagnose its issue and take the necessary steps toward restoring its function. Contact First Stop Appliance for:
Refrigerator repair
Washing machine repair
Dryer repair
Dishwasher repair
Oven repair
Stove repair
Garbage disposal repair
And more
Whatever appliance issues led you to get in touch, we'll respond promptly and work efficiently to meet your needs. We want to be your first stop for appliance repair in and around Cherry Hill—which is why we named our company First Stop Appliance! You can count on us for exceptional results.
20+ Years in Appliance Service
We opened First Stop Appliance in 2000, and our current team has more than 20 years of experience performing appliance repair service. We know our stuff. Our experience helps us provide top-notch washing machine repair, dryer repair, and other repairs for local home- and business owners. We'll call on everything we've learned in the past two decades in order to ensure your satisfaction.
Licensed & Insured Appliance Repair Service
On top of that high level of experience, First Stop Appliance is proud to be fully licensed and insured for everything from stove repair to garbage disposal repair. For your protection and peace of mind, we also offer a 90-day warranty on all of our appliance repairs. We're qualified to solve your appliance problems on our initial visit, but we also stand behind the work we do so you don't have to worry about recurring issues.
Emergency Appliance Repairs Available
Appliances rarely break down when it's convenient. That's why First Stop Appliance offers emergency appliance repair services. If you need to get your broken dishwasher, dryer, or refrigerator back in action as soon as possible—especially if safety is a consideration—reach out to us right away. We're available 24/7, 365 days a year, to ensure your appliances' peak performance.
Ready to get started? Contact First Stop Appliance now to learn more about what sets us apart from other commercial and home appliance repair companies in the Cherry Hill region. We're just a phone call away!