Dryer Repair
Is your dryer not drying your clothes? Are you worried about the appliance overheating? Has it started making strange noises or giving off an unpleasant odor? If you have any of these problems, it's time to contact a dryer repair professional. First Stop Appliance is proud to offer Cherry Hill-area residents high-quality dryer repair service for both gas and electric models. Whatever brand or model you own, we'll be able to get to the bottom of its malfunctions thanks to our extensive training and experience. Our job is to restore your laundry routine quickly—and to provide dryer repairs that stand up to the tests of time and use. Book your appointment by calling or e-mailing First Stop Appliance today!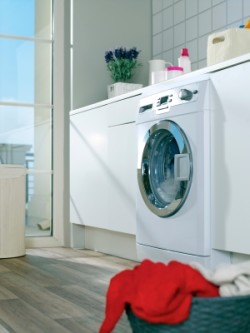 Our clothes dryer repair specialists are equipped to handle any of the following issues:
Failure to tumble
Failure to heat
Overheating
Failure to dry clothes
Failure to start at all
Strange noises
And many others
Whether there's a problem with a drum belt or heating element in your dryer, our licensed and insured technicians have what it takes to provide the necessary dryer repairs. Our 20+ years of experience in the dryer repair industry allow us to expertly identify problems and offer lasting solutions. We stand behind our dryer repair service with a 90-day parts and labor warranty for your protection and peace of mind. We've become Cherry Hill's trusted washer and dryer repair company by proving we care about your long-term satisfaction. 
Emergency Dryer Service
There's no question that a broken dryer is an inconvenience. But did you know that it can also be a safety hazard? Overheating dryers can put you at risk of laundry room fires. That's why it's vital to get a clothes dryer repair technician out to your home or business as soon as possible after you notice an issue. We'll restore full and safe function right away, so you can look forward to getting back to laundry as usual very soon. 
When you call in a tumble dryer repair pro, you want to make sure you're hiring someone who understands what sets your unit apart. At First Stop Appliance, we offer both gas dryer repair and electric dryer repair for many major brands and models. Get in touch for LG dryer repair, Maytag dryer repair, and much more, and expect the technicians at First Stop Appliance to have your needs covered. So don't just throw your hands up and live with a dryer not drying as well as it should. Contact us today to schedule our services! 
Washer Dryer Repair
Clothes Dryer Repair