Refrigerator Repair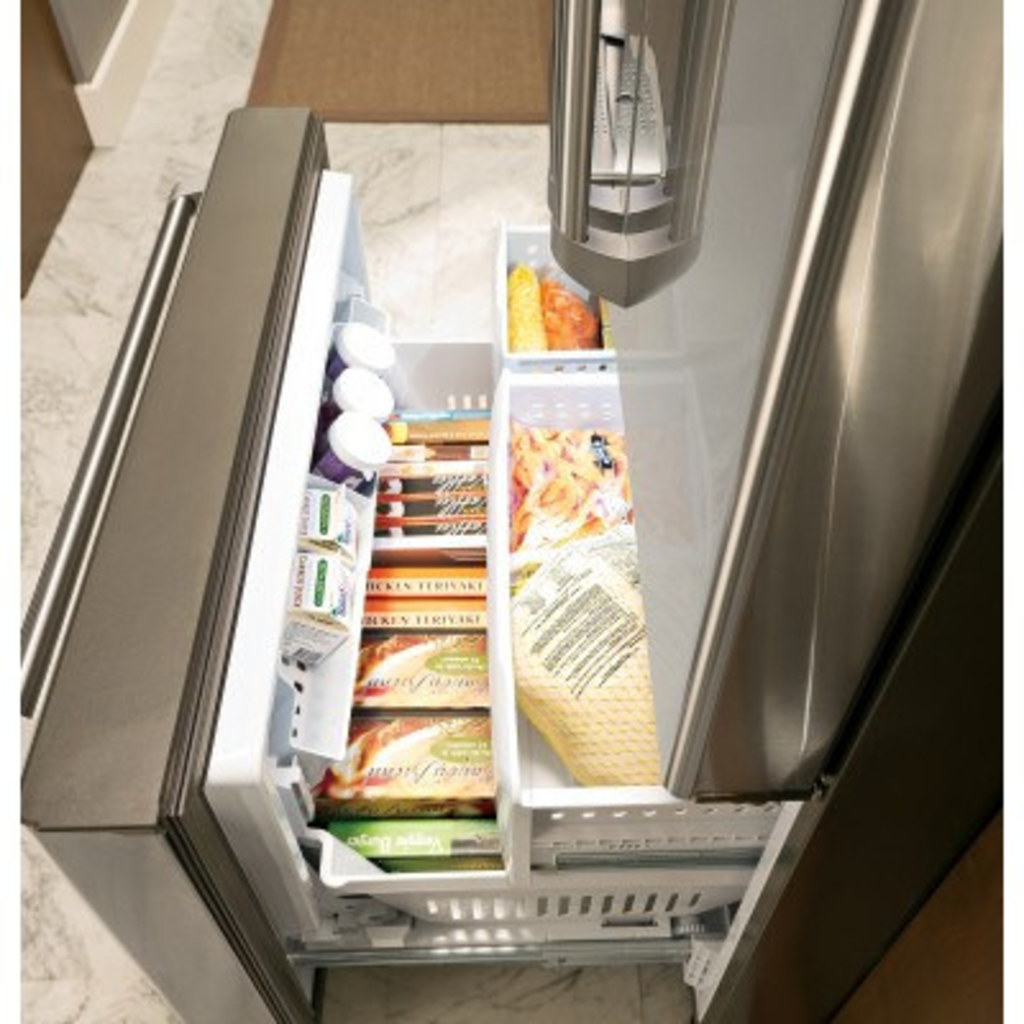 Your refrigerator is crucial to your daily routine. How many times a day do you open that door to pull out fresh food and cold beverages? This hardworking appliance runs 24/7 to keep your perishables fresh and cool, and when it malfunctions, you'll definitely want to schedule refrigerator repair as soon as possible.
For prompt fridge repair in Cherry Hill and the surrounding area, turn to First Stop Appliance. We'll show up in a timely fashion, especially if you're facing an emergency scenario. Our goal is to help you avoid food spoilage, leaks, and other issues. We strive for quality workmanship and results you'll notice right away—and enjoy far into the future. So if you've noticed a change in the performance of your fridge, don't hesitate to call the professionals at First Stop Appliance. We're standing by to step in! 
Our team of refrigeration repair technicians has more than 20 years of experience in the industry. We've seen firsthand the various ways in which a fridge can stop performing at its best. You can rely on us to have the necessary skills and in-depth expertise to address a broad spectrum of refrigerator repair issues, such as:
Refrigerator not cooling
Over-cooling
Water leaks
Interior light malfunctions
Excessive noise
Unpleasant odors
Defective door seals
And more
In addition to having two decades performing fridge and freezer repairs, we're proud to be licensed and insured for the work we do. We'll accurately diagnose and troubleshoot your problems, offering some of the best workmanship available in Cherry Hill and the surrounding communities. We work with just about every brand and model on the market, both residential and commercial, so you can trust us to tailor our fridge repairs to your unit's specifications. With First Stop Appliance just a phone call away, you can breathe easy knowing your hardest-working appliance is in capable hands. 
Warranties for Fridge Repair
At First Stop Appliance, we stand behind our fridge and freezer repairs with a 90-day warranty for your protection and peace of mind. This warranty covers both our technicians' labor and any new parts we install. If your appliance starts acting up again after our initial visit, we'll send someone back out to determine what's going wrong and make it right, once and for all. We care about long-term customer satisfaction. 
Without the proper training, refrigerator repairs can result in damage to the appliance, damage to your property, personal injury, and worse. Don't take your chances with amateur or DIY refrigeration repair—let the pros at First Stop Appliance put our knowledge to work for you. When it comes to fridge repairs, we're your best choice for expert workmanship that lasts. Call today! 
Refrigeration Repair
Refridgerator Repair
Refrigerators Repair